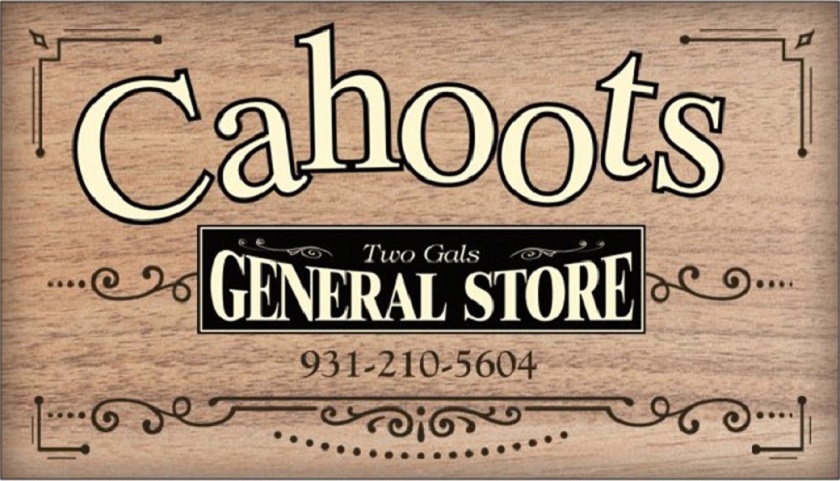 noun ca-hoots [ku-hoots]
1. To share equally; to become partners:
2. In league or conspiracy; people up to no good.
ABOUT US
After retiring from the retail industry, Corey's youngest duaghter Tad kept begging her to open up a shop toghether. "Come on mom we can go in Cahoots together!" Since both gals dearly love to laugh, and get a kick out of a little tongue and cheek, a name was born. The gals also shared a love of antiques, and all things funky, rusty, and a little splintered. The idea to combine humor, antiques, and a little practicality became the idea for the store. They also wanted a place where southern hospitality and traditional values were evident. Where everyone is greeted with a big hello, and if you needed help someone was there to give you assistance, but if you just wanted to browse you could make yourself at home.
The location for the store was easy. A one hundred year old building in historic downtown Crossville where the floors creaked with history. A once five and dime selling small pets and popcorn seemed the perfect fit and the remodel began. Refinishing the original wood floors, exposing the long plastered over brick walls, making it a place where warmth and history greeted you. After endless requests from our out of town cutomers to have a website, we are happy to announce our "bricks and clicks". So enjoy our website and if you have any questions, we're here to help, so just give us a call or email.
If your looking for something new your in the right place. We work hard to bring you clever gifts, unique one of a kind finds, and something to make you smile and giggle and should ya be in our neck of the woods, stop in and say hello. We'd love a visit.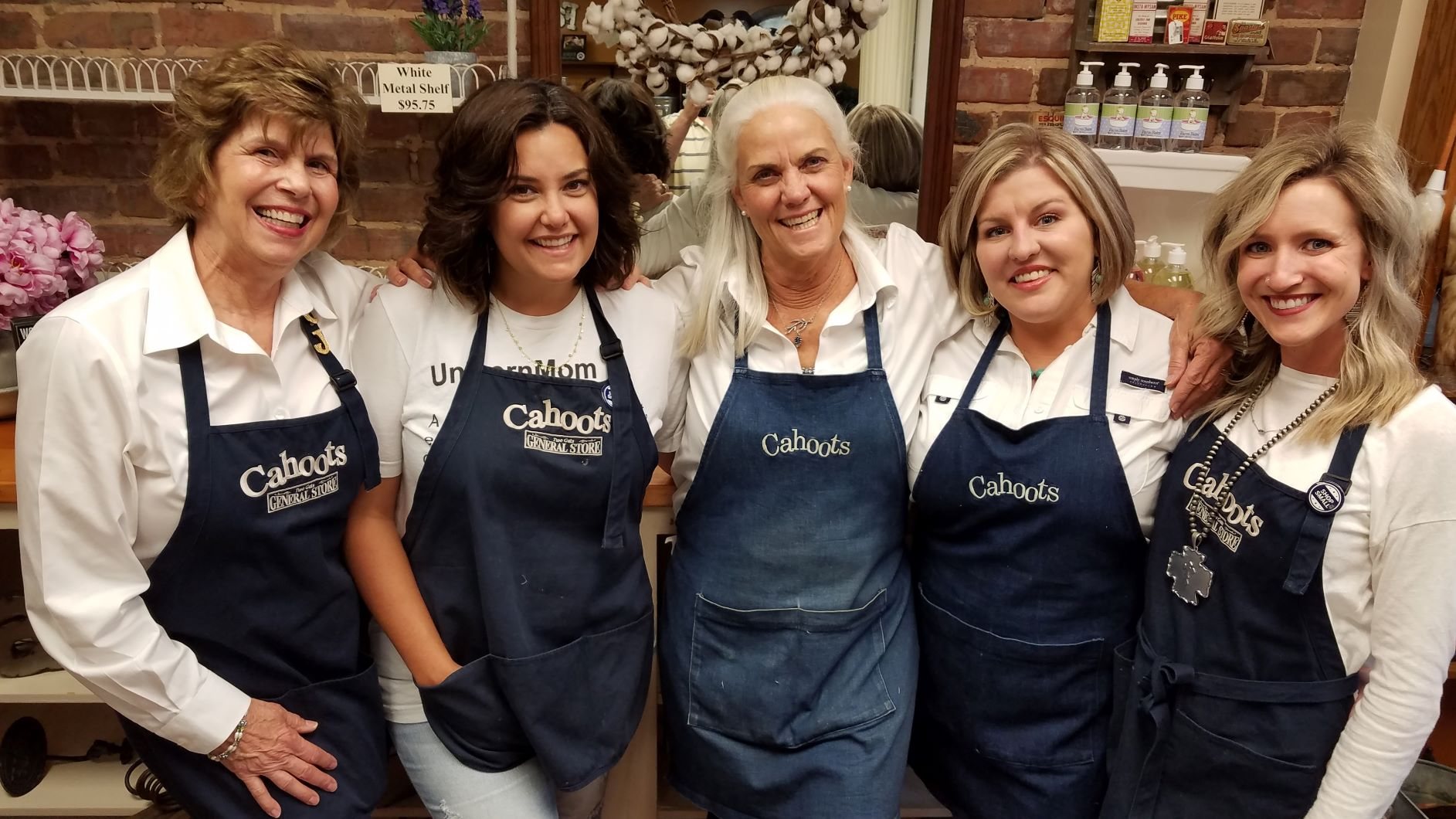 Carolyn , Tad, Corey , Tana , Kyrie
Corey
The horse that drives this buggy full of crazy women!!!!!
Tad
The gal who brings up the rear of the buggy full of crazy women!!!!!!
Carolyn
Fondly referred to as "Auntie", Carolyn has been with Cahoots since the beginning. A powerhouse of a lady, and when she's not working at Cahoots she is out clogging, donating endless hours of service to the town she loves, and digging in the dirt with the master gardeners. Her husband Vince is our go to tech support.
Cook-A-Look
A Cahoots gal in training, Coco age 9, loves to greet customers and give them one of her latest drawings, or trick them into opening our free candy box with a mouse inside. Third generation being raised on retail, and humor.

Kyrie
Cutie Kyrie is a designing magician working her style into every crook and cranny of the store. She and her family moved here from Arizona but she is a southern girl at heart and is right at home with our enthusiastic bunch. Devoted mom and wife to two fine gents, Kyrie is our deisgn genius and model for our website.